Gary and Denise Nebeker are living the vision that the church needs to follow. Practically helpful but, more crucial, theologically true, their work with church leaders excites me. With no hesitation, I eagerly encourage spiritual leaders to embrace their ministry.
Dr. Larry Crabb, Founder and Director of NewWay Ministries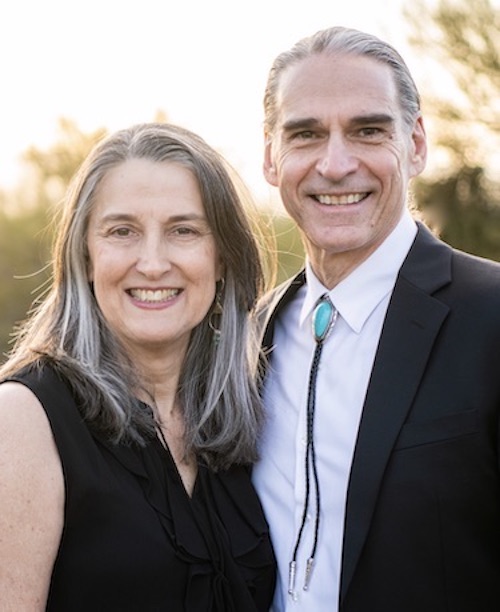 Denise Brown Nebeker has been coaching Christian ministry leaders and pastors for over twenty years. She served with on staff with CRU for thirty-four years. Denise has lived abroad in Russia, Ukraine, and Mexico. She has traveled to countries in Latin America to coach Christian leaders.
Denise longs to see ministry leaders freed to enjoy their calling. She believes that every leader and spouse in the ministry need someone to walk alongside them, to help identify their strengths, their sticking points, and map out a plan to enjoy all that they were meant to become.
*   *   *
Dr. Gary Nebeker is passionate about developing spiritually and emotionally healthy leaders for the church of the twenty-first century. For nineteen years Gary served at Grace University in Omaha, Nebraska, first as Professor of Theology, then as VP of Spiritual Formation and Student Services.
For two winters he served as the Associate Pastor of San Carlos Community Church in Sonora, Mexico. For two years Gary also served as the Pastor of Spiritual Formation at Coram Deo Church in Omaha, Nebraska.
*   *   *  
Gary and Denise live in Vail, Arizona. In their leisure time they enjoy travel, good books, music, coffee and the outdoors. They both get energized by "conversations that matter."